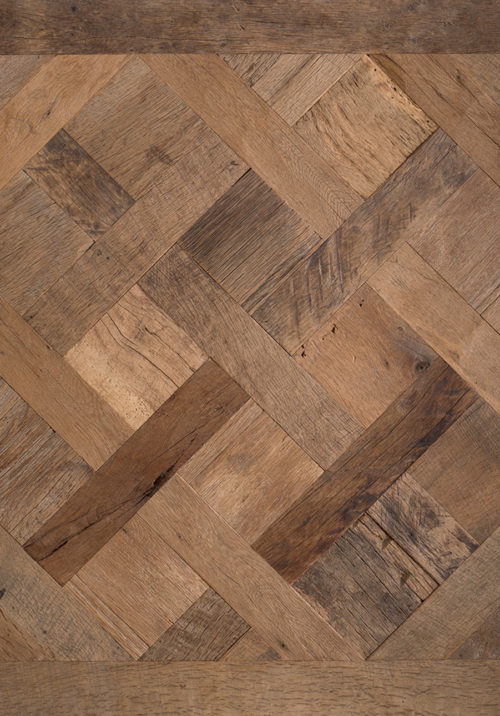 Email a Friend
Share this page with a friend.
close
A true antique. Reclaimed French Oak revisited in a Versaille panel. The magnificent natural texture of the original surface showcase the old wood's story.
Panels & Parquet Collection - 502
Reclaimed French Oak, Versaille panel

Rustic Grade

¾" thickness x 36" x 36"

Solid

Original face surface

Oil finish
Installation Recommendations:
BH Install Guidelines (PDF)
Custom Options are available.
More Details
More Views