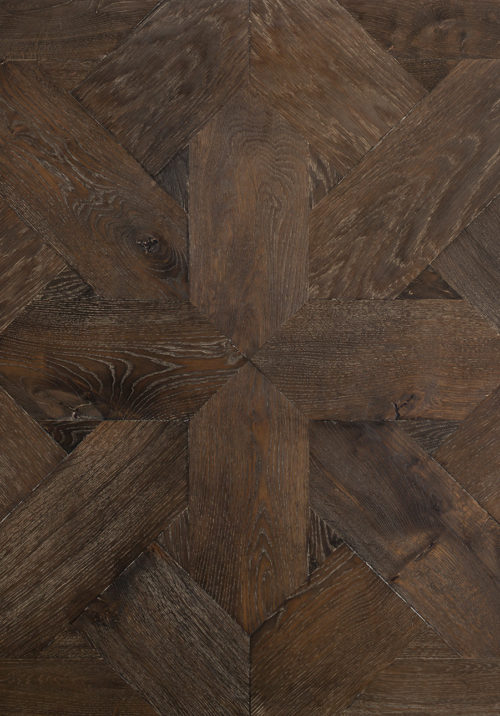 Email a Friend
Share this page with a friend.
close
Reclaimed French Oak precisely hand assembled into this beautiful parquet. Designed in an array of ash grays and browns with a touch of white in the grain allows the old wood to show its beauty.
Panels & Parquet Collection - 504
Reclaimed French Oak, Custom parquet
Rusic Grade
¾" thickness x 36" x 36"
Solid
Brushed surface
Wax finish
*THIS IS AN ONSITE FINISHED FLOOR, prefinished available upon request.
Installation Recommendations:
BH Install Guidelines (PDF)
Custom Options
are available.
More Details
More Views