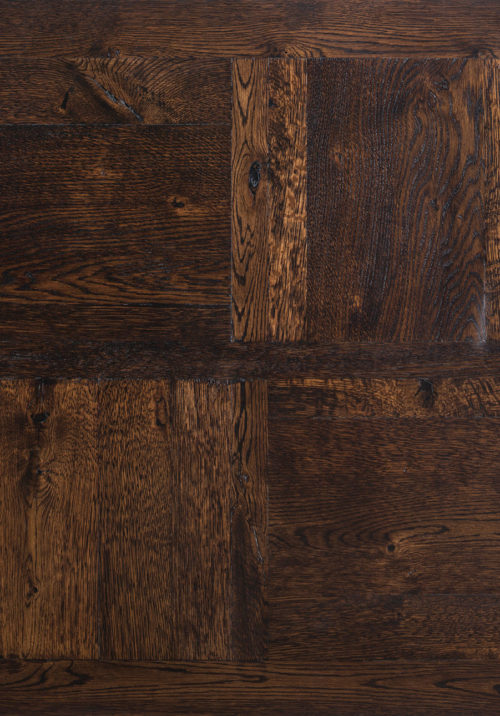 Email a Friend
Share this page with a friend.
close
A stunning geometric display of artistry… Dark chocolate colors blended with a hint of golden undertones.
Panels & Parquet Collection - 506
Domestic White Oak, custom parquet
Rustic Grade
¾" thickness x 30" x 30"
Engineered 6 mm wear layer
Antique Milled surface
Matte Glitsa finish
*THIS FLOOR IS AN ONSITE FINISHED FLOOR, prefinished available upon request.
Installation Recommendations:
BH Install Guidelines (PDF)
Custom Options
are available.
More Details
More Views