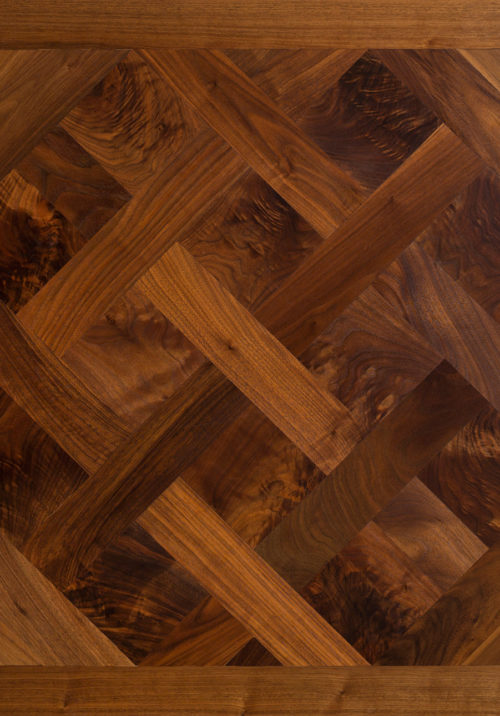 Email a Friend
Share this page with a friend.
close
Captivating beauty... this Walnut basketweave is a classic European design, with attractive walnut burl inserts.
Panels & Parquet Collection - 510
Walnut, with burls inserts, Basketweave Panel
Rustic Grade
¾" thickness x 35" x 35"
Engineered 6 mm wear layer
Smooth surface
Satin Glitsa finish
Installation Recommendations:
BH Install Guidelines (PDF)
Custom Options
are available.
More Details
More Views